I love meals that are inexpensive and easy! Last night I made this dish and my husbands loved it and said, "I would have mixed this all together anyways if you made this all separate, but it's so much better put together and seasoned." Er, thanks? Honestly he's not too hard to please when it comes to food, but I also really enjoyed this. Try it yourself, let me know what you think!
In a medium skillet I heated 2 TBS of butter and added 5 boneless skinless chicken breast strips. One decent sized breast would also work. While they were cooking I added 2 TBS of onion flakes (I cook with onion flakes because I like the flavor onion puts into dished but really despise the texture of onions, I know it's strange, but you could add a small diced onion here) Once the chicken was cooked through I cut it into 1/2 inch pieces and added 1 1/2 cup of frozen broccoli a 1/4 cup of water and let it simmer for about 10 minutes.
While it was simmering I made a packet of chicken gravy and then added it to skillet. I added 2 TBS of paprika for a little more flavor.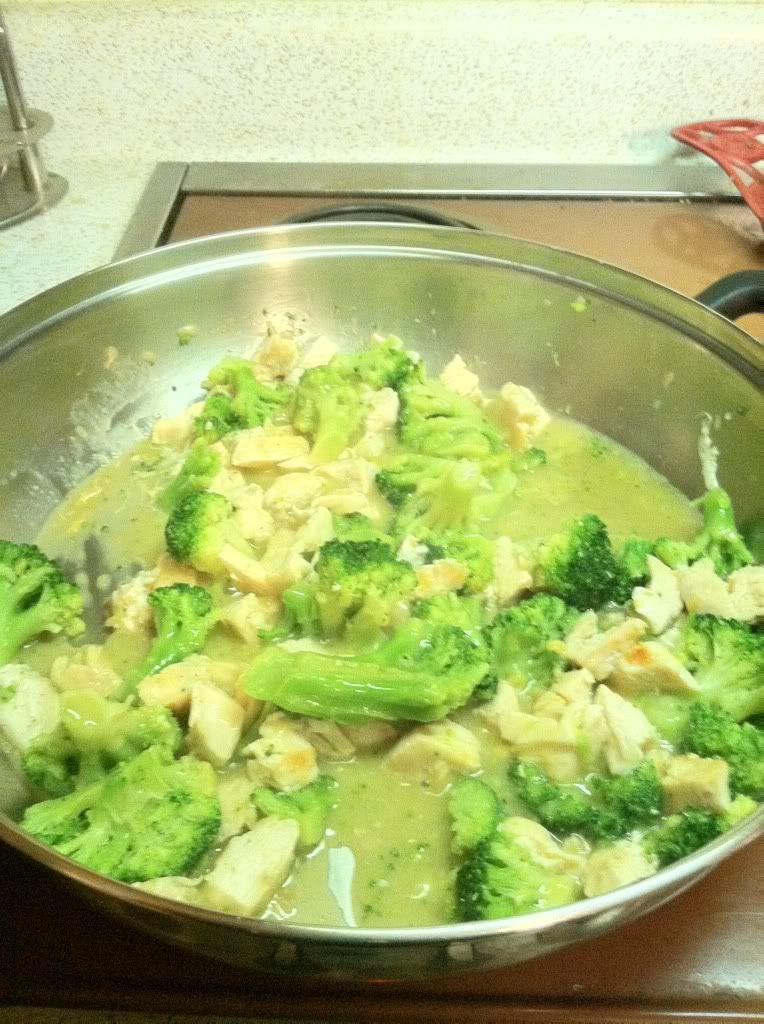 I let it simmer again while I made one package of instant mashed potatoes, placed them in the bottom of an 8x8 glass dish and put everything from the skillet on top.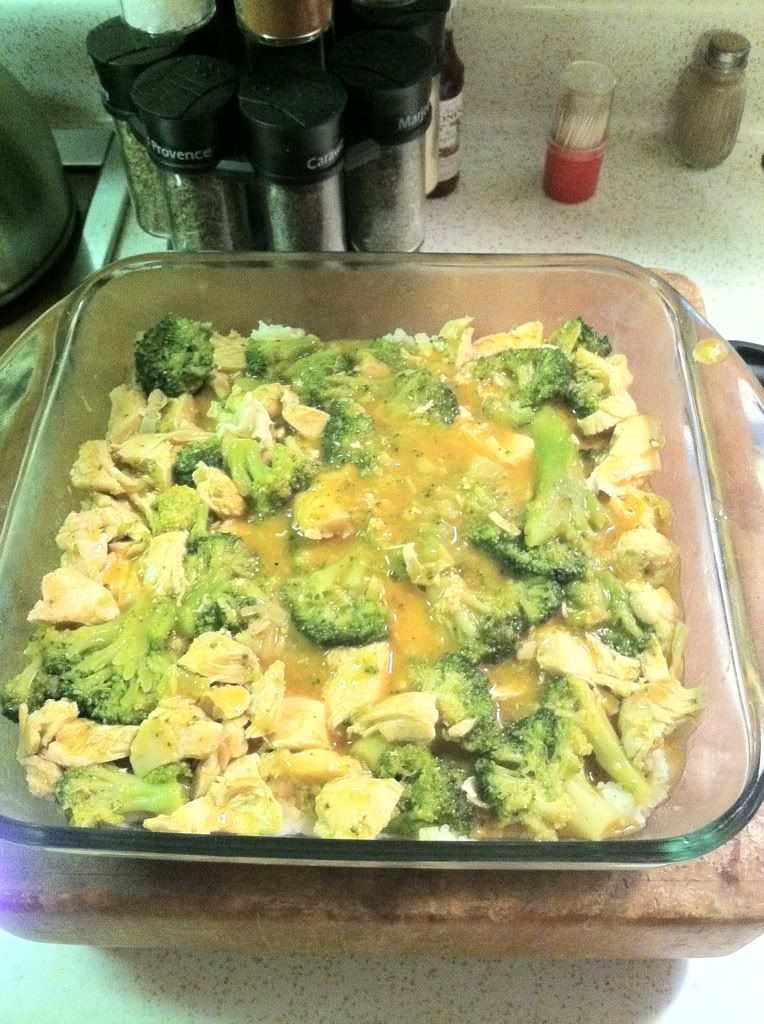 I put it in the oven then and baked it at 350* for 30 min.
Enjoy!