We had some very ripe bananas at home and knowing what a huge fan of cheesecake my husband is I decided to make cheesecake instead of banana bread.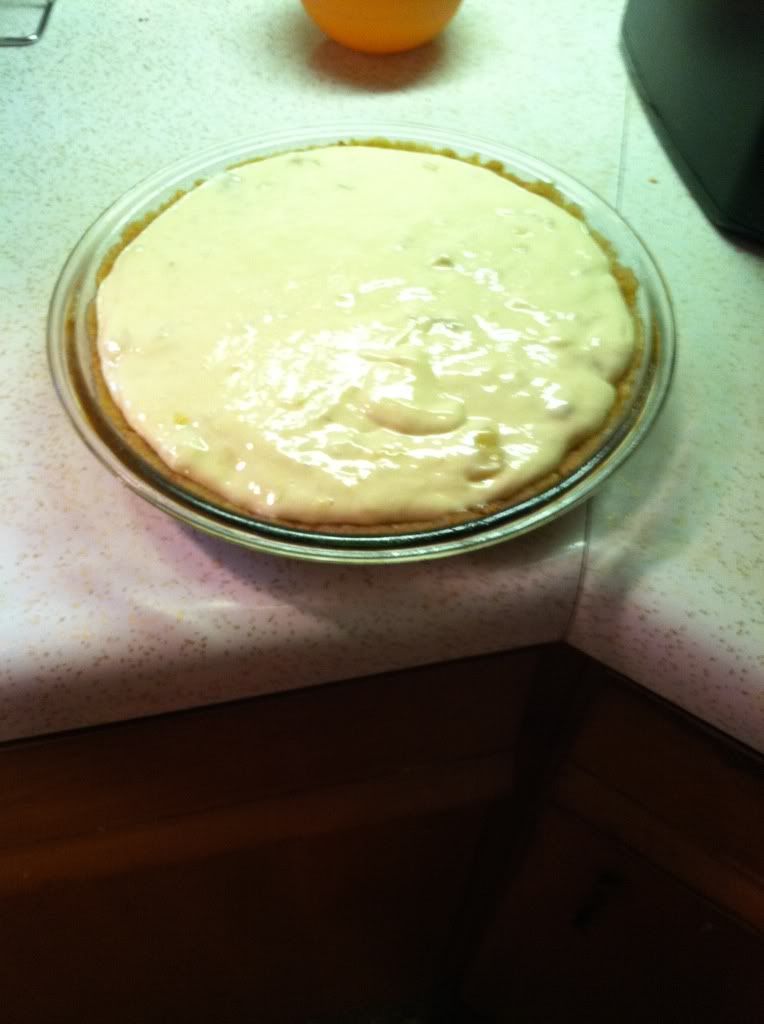 This recipe was really easy.
For the crust I used 1 1/2 cups of crushed vanilla wafers combined with 1/2 cup of melted butter. I pressed the mixture into a greased 9 inch pie pan
For the filling I used 2 (8 oz.) blocks of cream cheese softened and beaten, I added one cup of sugar, 2 eggs and my two very ripe and mashed bananas.
I poured the mixture into the pie plate and baked it at 300 degrees for one hour. Then I shut the oven off leaving the cheesecake in the oven for another hour and then kept it in the fridge until it was ready to serve.
The cheesecake served as double duty as one of my brother's birthday treats and satisfying my husbands sweet tooth!