This morning I took a trip to Shop-N-Save to pick up some things that were on sale and I had coupons for. Using coupons makes me realize how much money is wastefully spent on groceries. My total before sales was over $91, after sales over $70 and after coupons $29.47. Nearly 65% of my bill was saved from matching my coupons with the stores deals! Here's what I got.
2-12 packs of Lipton Iced Tea, these are great for Garrett to take in his lunch.
4-Jars of Chi-Chi's salsa, a great item to keep in my pantry for Mexican or meatless meals.
2-Jars of Smuckers caramel topping, I'll be glad I picked these up this coming fall for all of those yummy caramel apple desserts.
3-Bottles of French's mustard, we both use this almost daily on our sandwiches.
4-Bottles of Sweet Baby Ray's BBQ Sauce, Garrett goes through this stuff like water and we love BBQ chicken on the grill.
4-Packages of Dole frozen fruit bites, again great for Garrett's lunch and my own since I can no longer eat yogurt. :(
10-Packages of Chi-Chi's tortillas, these are a staple in our diets and I can freeze them!
Also, earlier this week I picked up these three boxes of Bayer from Rite Aid for.....FREE. That's right not a penny paid out of pocket!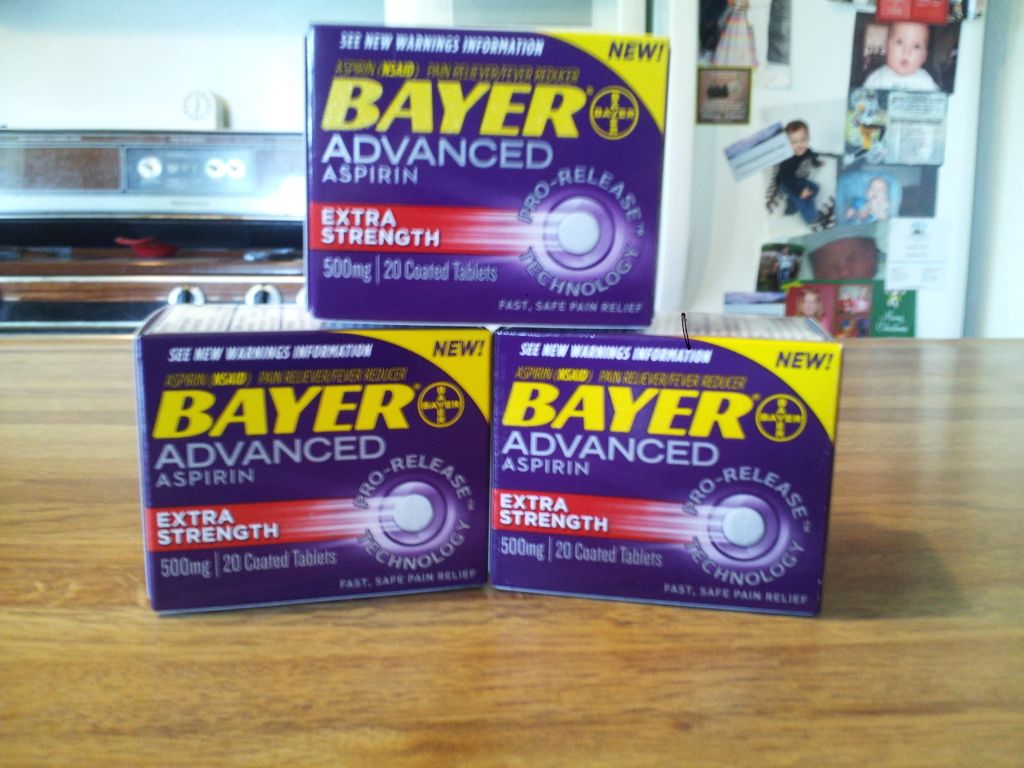 So what are you waiting for?? Get out there this Sunday, pick up your papers, clip your coupons and start matching your deals! There's lots of great sites if you Google, "coupon match-ups" that will lay out exactly what you need to do if you're a beginner.