We're having a baby! July 9, 2013 our first bundle of joy is tentatively scheduled to join our family!
This past weekend we went home for a little gender reveal party to share if baby Riley is a he or she!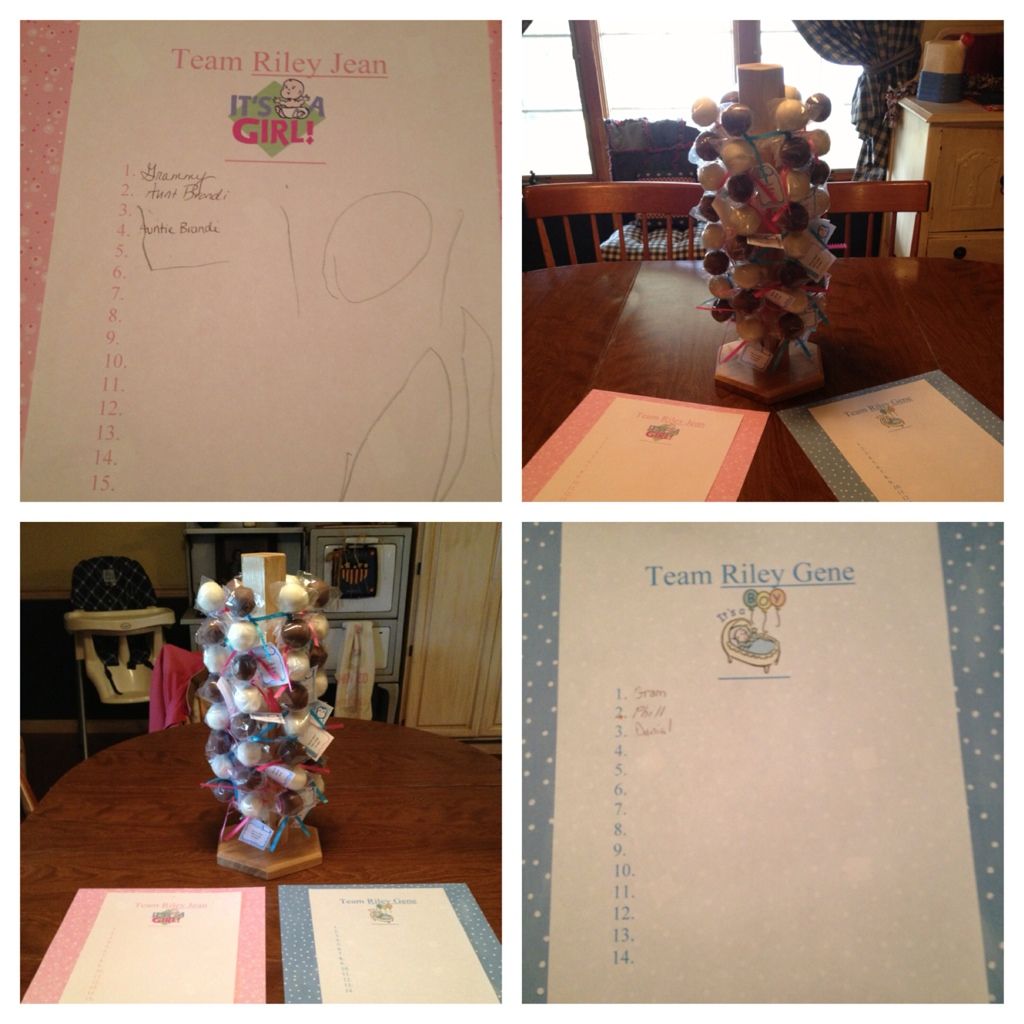 I made cake pops that were either pink or blue on the inside so everyone could find out at the same time and put them on my new cake pop tree that I salvaged from a toy store who was going to pitch it.
Each pop had a tag on it...
And baby Riley is.........
A GIRL!!!
We're so happy and excited, and so is big cousin Liam!
We can't wait to meet you little miss Riley Jean!