Yesterday I made the
Chocolate Chip Cookie Dough Cupcakes
from
Kevin & Amanda
. They are even more delicious than they look! Below is the recipe, I made my cookie dough balls Saturday afternoon and froze them overnight.
For the cookie dough (there are no eggs, so no worries about eating raw dough, YAY!)
2 sticks softened butter
3/4 cup sugar
3/4 cup brown sugar
4 tbsp milk
1 tbsp vanilla
2 1/2 cups all purpose flour
1/4 tsp. salt
1 cup mini chocolate chips
I filled my cupcakes with 3 TBS of batter and it was a little bit too much, next time I'll put a little less. You just plop the frozen cookie dough balls in the center and follow the baking directions for your cake mix.
I cheated and went the easy way with a plain yellow cake mix and chocolate frosting, but you can get more creative with your own recipes for cakes and icings or check out what Kevin & Amanda did, maybe some other day I'll be that ambitious!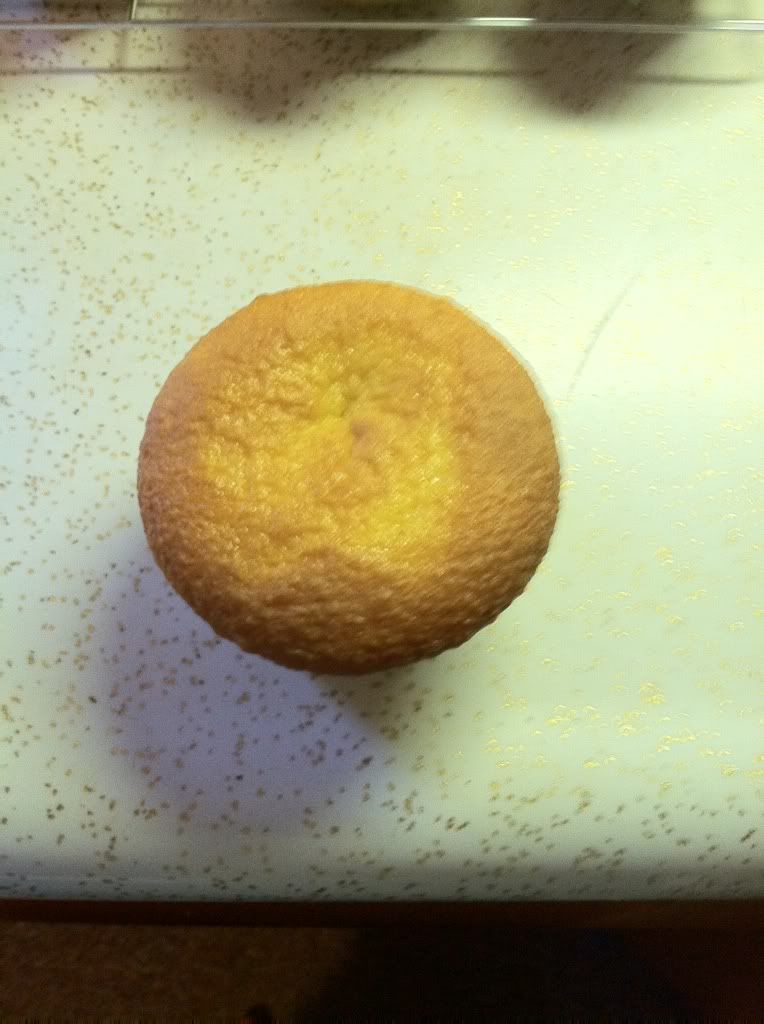 It may not look like it, but there is a center of ooey gooey cookie dough deliciousness hiding in there!