I ventured into my craft room today...One reason why I have completely neglected it for, er, a very long time is because the room, for some reason, is the hottest room in the house. There is no way it would be tolerable from July-August. This room has become the place to put "stuff" too. None the less I went in to tonight and turned on my sewing machine in what seems like ages. Now, I am no professional sewer by any means. I would love to be one of those people who can look at a shirt and do a refashion and someday *fingers* crossed look at a piece of fabric and turn it into something amazing. For now I'll stick to some basics.
I dug out some of the finished projects I actually have. Now last year at this time I was waiting for my new niece or nephew to grace us with their presence and I was convinced "it" was going to be a she...Well...
This little boy graced our family in January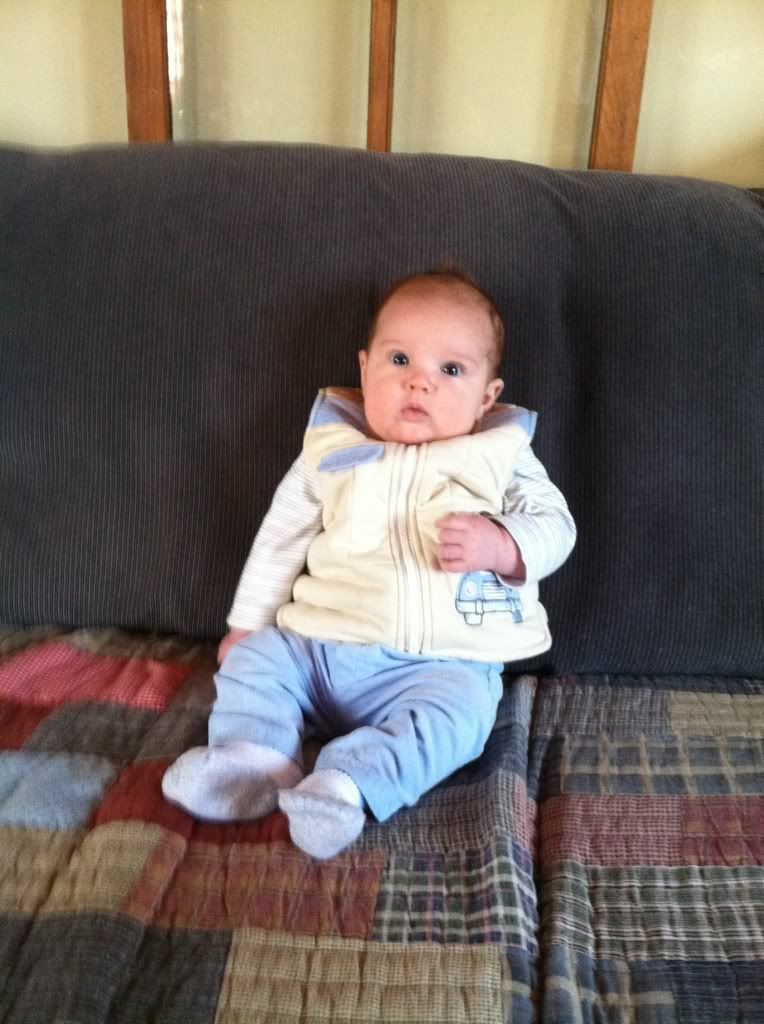 So, here is what I still have in my finished projects box
Onesie with apple print apple, leggings made from socks and a dress refashioned from a tank top.
My new goal is to sew Monday-Thursday for at least half hour...we'll see how this goes!