Prior to this recipe that I adapted from
Meatless Monday
, I had never tried a chickpea. I was pleasantly surprised how good they were in this dish. If you're not a fan of spicy meals, you may want to hold back on the red pepper flakes. If you like meals with a kick, this is definitely for you!
You'll Need:
1 15 oz. can of chickpeas, drained and rinsed
1 cup low sodium teriyaki sauce
1 tsp red pepper flakes
2 TBS sesame oil
1/2 green bell pepper, cut into 1 inch chunks
1/2 red bell pepper, cut into 1 inch chunks
1/2 large onion, cut into 1 inch chunks
1 cup chunk pineapple
2 cups cooked brown rice
To Make:
Combine the chickpeas, teriyaki sauce and red pepper flakes in a bowl, stir and set aside while you prepare the other ingredients. In a large pan heat the sesame oil and add the peppers and onions, saute for about 5 minutes. Add the pineapple and cook for an additional 3-4 minutes. Add the marinated chickpeas and cook for another 7 minutes. Lastly, add your cooked brown rice and stir into the mixture.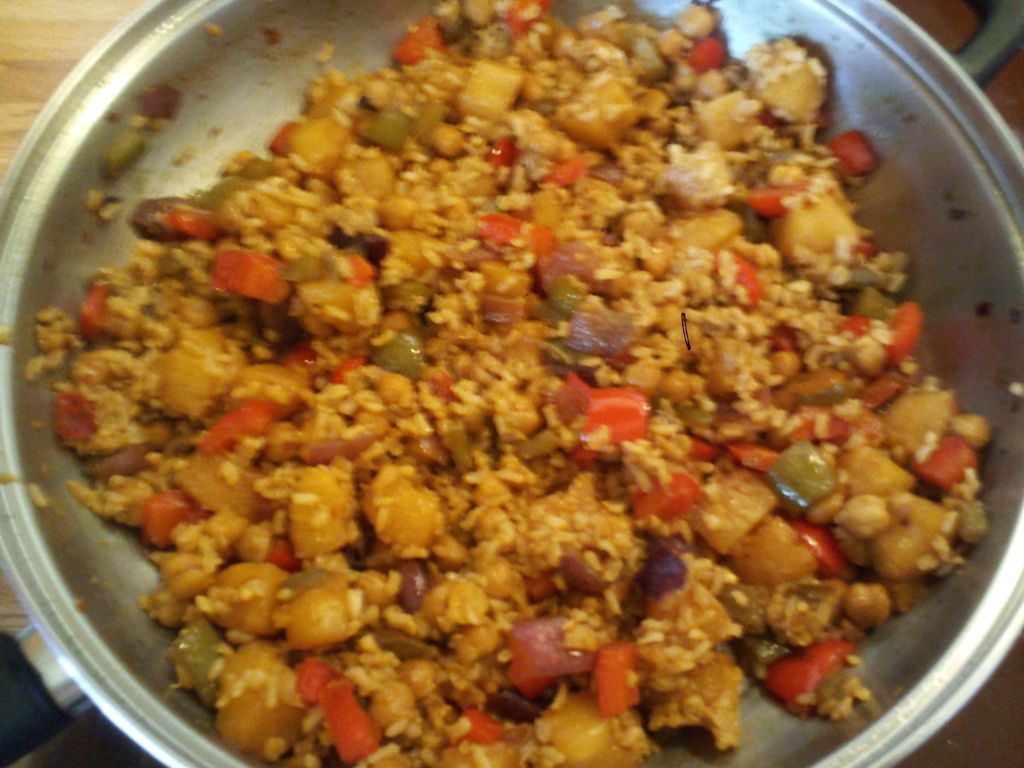 Enjoy!