I made these cupcakes for a benefit dinner and I didn't get to sample one. They look delicious so I'm going to go ahead and say they are!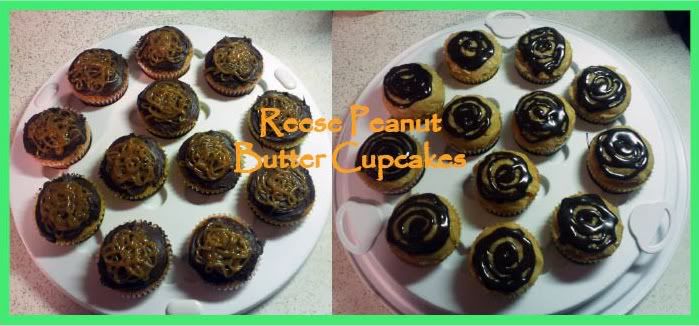 I started with a yellow cake mix, follow the directions on the box. Fill your cupcake papers half way full, add a Reese cup and top with more batter, the paper should be 3/4 full now.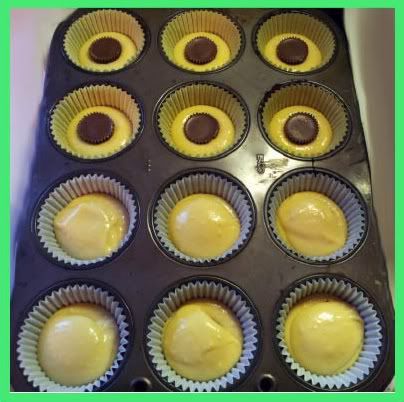 Bake at 350* for 20 min. Let your cupcakes cool completely and ice.
I used a can of chocolate frosting for 12 of them and made peanut butter frosting for the other 12. I put the remaining frosting in the microwave for 30 seconds and drizzled chocolate on the cupcakes with peanut butter frosting and drizzled peanut butter over the cupcakes with chocolate frosting.
Enjoy!